The availability of seed-stage funding today means that there are a ton of first-time entrepreneurs out there assembling teams and building companies without any experience running a team or managing people.  Building a team in this environment is especially difficult because funded companies typically grow teams prior to sustainability or product-market fit. It's hard to steer the team in the right direction when you yourself don't quite know what to build.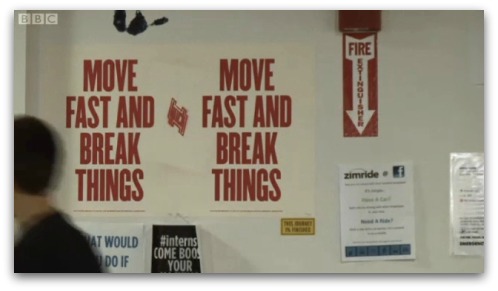 Naval Ravikant at AngelList has blogged about "Building a team that ships", describing his assembled team as "self-managing people who ship code." Naval calls this peer management: one person per project (with help from others as needed), no middle managers, and individual choice on what to work on using accountability is the rudder. In his words: "Promise what you'll do in the coming week on internal Yammer. Deliver – or publicly break your promise – next week."
At iDoneThis, we've seen peer management as an effective approach to take for the young startup CEO.  We've worked closely with many first­-time entrepreneurs like Danny Wen at Harvest and Tobi Lutke at Shopify who have succeeded in building unique, quirky, and profitable companies by empowering individuals at their companies to manage themselves and each other to build out great products exceeding a high standard of excellence. Here are some keys to effective peer management that we're seeing.